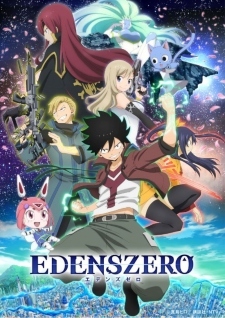 Menyusul siaran episode ke-25 dan terakhir dari Edens Zero pada hari Minggu, situs resmi dari anime televisi ini mengumumkan bahwa sutradara seri Yuuji Suzuki meninggal pada tanggal 9 September di sebuah rumah sakit di Tokyo.
Sebelum memimpin Edens Zero dengan direktur utama Shinji Ishihara, Suzuki menjabat sebagai sutradara episode pada musim Fairy Tail kedua dan terakhir, Saint Seiya: Soul of Gold, Choujin Koukousei-tachi wa Isekai demo Yoyuu de Ikinuku you desu! (Choyoyu!: High School Prodigies Have It Easy Even in Another World!), dan Seisen Cerberus: Ryuukoku no Fatalités (Cerberus).
Suzuki baru-baru ini bekerja sebagai sutradara untuk Tsuki ga Michibiku Isekai Douchuu (Tsukimichi: Moonlit Fantasy) selama musim panas 2021.
Source : Myanimelist