Situs web resmi dari serial anime yang mengadaptasi novel ringan Strike the Blood karya Gakuto Mikumo mengumumkan musim anime video asli (OVA) kelima dan terakhir pada hari Rabu. Musim OVA baru akan mengadaptasi volume ke-22 dan terakhir, Akatsuki no Gaisen (Akatsuki's Triumphant Return). Warner Bros. Japan juga memposting pengumuman promo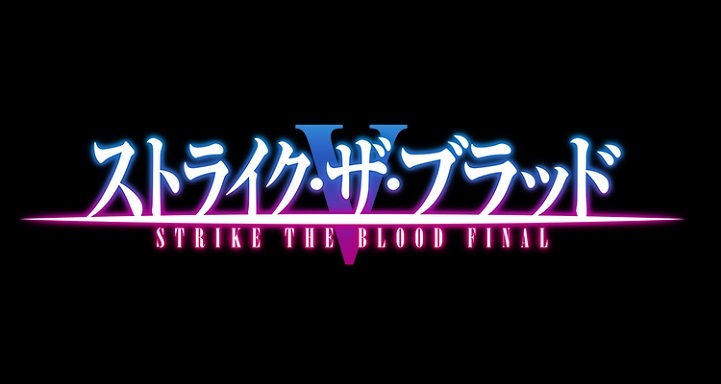 Anggota pemeran masih sama dengan sebelumnya. Staf produksi yang berasal dari seri anime sebelumnya adalah sebagai berikut:
Sutradara: Hideyo Yamamoto (Strike the Blood, Hataraku Saibou Black)
Komposisi Seri: Hiroyuki Yoshino (Trinity Seven, Toaru Majutsu no Index III)
Desain Karakter: Hideki Furukawa (Rokujouma no Shinryakusha!?, Stella no Mahou), Keiichi Sano (Absolute Duo, Isekai Shokudou)
Musik: Assumed Sounds (Strike the Blood: Kieta Seisou-hen)
Sutradara Suara: Jin Aketagawa (Vivy: Fluorite Eye's Song, Darwin's Game)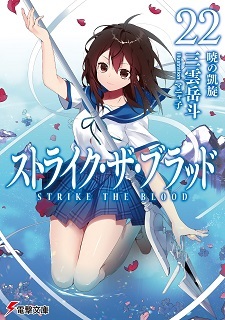 Mikumo mulai menerbitkan novel bergenre aksi fantasi sekolah melalui Dengeki Bunko pada tahun 2011, menampilkan ilustrasi dari Manyoko. Volume ke-15 menandai berakhirnya bagian pertama seri pada Mei 2016, dan bagian kedua diikuti dengan volume ke-16 pada bulan Desember tahun itu. Kadokawa menerbitkan volume ke-22 dan terakhir pada 7 Agustus tahun lalu. Strike the Blood memiliki kumulatif 3,2 juta eksemplar volume yang beredar.
Dengeki Daioh membuat serial adaptasi manga oleh TATE antara Juni 2012 dan Desember 2016. Volume kesepuluh dan terakhir diterbitkan pada Februari 2017.
Musim pertama anime, mengadaptasi enam volume pertama, ditayangkan selama dua kuartal mulai Musim Gugur 2013. Sebuah OVA dua bagian berdasarkan cerita asli oleh Mikumo didistribusikan pada tahun 2015.
Silver Link. dan Connect kembali untuk memproduksi bersama seri OVA kedua, yang didistribusikan antara November 2016 dan Mei 2017. Seri delapan episode ini mencakup empat angsuran video rumahan dan mencakup volume sembilan hingga dua belas.
OVA musim ketiga, seluruhnya diproduksi oleh Connect, dirilis dari Desember 2018 dan September 2019. Seri ketiga berlangsung selama sepuluh episode, mengadaptasi hingga volume ke-17, serta Seisen-hen (busur Perang Suci). Musim OVA keempat dan terbaru memulai debutnya pada Agustus 2020 dan berakhir dengan 12 episode pada hari Rabu. Musim keempat mencakup volume 18 hingga 21.
Discotek Media melisensikan anime televisi di Amerika Utara dan merilisnya di video rumahan pada November 2016. Yen Press melisensikan novel ringan dan adaptasi manga dalam bahasa Inggris pada Januari 2015 dan menerbitkan volume novel ringan ke-18 pada 1 Juni. Manga kesepuluh dan terakhir volume dikirim pada April 2018.