Aktor suara dan penyanyi Minori Chihara telah mengumumkan bahwa dia akan menghentikan aktivitas menyanyinya pada 31 Desember 2021.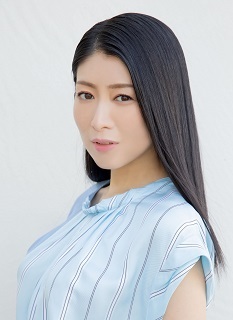 Chihara memulai karir seiyu dan menyanyi pada tahun 2004 sebagai Aya Natsume di Tenjou Tenge dan dengan album Heroine di bawah King Records. Peran akting suaranya yang terkenal termasuk Yuki Nagato di Suzumiya Haruhi no Yuuutsu (The Melancholy of Haruhi Suzumiya), Miku Izayoi di Date A Live, Mitsuki Nase di Kyoukai no Kanata (Beyond the Boundary), dan Chiaki Minami di Minami-ke.
Dia juga membawakan lagu tema untuk Suzumiya Haruhi no Yuuutsu, Violet Evergarden, Kyoukaisenjou no Horizon (Horizon in the Middle of Nowhere), Suisei no Gargantia (Gargantia on the Verdurous Planet), dan Rail Wars !. Pada pengumumannya, Chihara ditandatangani di bawah label musik Lantis.
Mengenai alasannya adalah sebagai berikut, "Mencapai usia 40 tahun selama pandemi virus Corona adalah titik balik besar bagi saya untuk mempertimbangkan kembali masa depan saya. Berkaca pada diri saya sendiri, saya mulai berpikir bahwa jalan sebagai artis musik mungkin bukan saya semua," tulis Chihara. "Untuk hidup lebih seperti saya, saya ingin terus menghadapi tantangan dalam pekerjaan yang membawa senyum kepada orang-orang sambil bergerak maju" . Dikatakan bahwa ia akan melanjutkan aktivitasnya sebagai pengisi suara bahkan setelah aktivitas menyanyi tersebut ditangguhkan.
Selain itu, Chihara mengumumkan akan mengadakan acara langsung "SUMMER CHAMPION 2021 ~ Minori Chihara Final Summer Live ~" di Kawaguchiko Stellar Theatre di Yamanashi pada tanggal 7 dan 8 Agustus. Informasi mendetail seperti cara membeli tiket akan diumumkan di kemudian hari di situs resminya.
Source : MyAnimeList, PrTimes
Grosir dan Retail Figure, Toys, Gundam, Clothing, Merchandise, etc
Jalan Sindunegaran No.10 (Sebelah Selatan SD Tarakanita) Bumijo, Jetis, D.I Yogyakarta, 55231
=========================
#Animemovies #cgv #violetevergarden #violetevergardenmovie #kyoani #kyotoanimation #japannews #animenews #figure #animefigure #figureanime #tokoanime #tokoanimejogja #tokofigurejogja #tokomainanjogja #shf #figma #nendoroid #revoltech #luffy #sasuke #figureshop #actionfigure #marvel #thousandsunny #gundam #modelkit #koleksi #kaosanime #figureanimemurah #figurejogja #vocaloid #dragonball #extaliahobbies