Sayuran Jepang tidak kalah pentingnya dengan makanan di Jepang,seperti makanan laut dan daging. Masakan di Jepang menggunakan bahan-bahan khas seperti akar, sayuran berdaun hijau, dan lainya. Sayuran memiliki peranan penting dalam masakan di Jepang, mulai dari makanan pembuka,sampai penutup banyak menggunakan sayuran sebagai bahan dasarnya selain makanan laut. Berikut 10 sayuran populer di Jepang yang harus kalian tahu.
1. Negi: Japanese Bunching Onion
Negi merupakan salah satu sayuran yang paling banyak ditemui di Jepang. Jika dilihat sekilas "Negi" sangat mirip dengan bawang Welsh dan daun bawang. Dalam bahasa Jepang, sayuran ini sering disebut dengan istilah Naga Negi ( Long Negi ) , atau Shiro Negi ( White Negi ). Sayuran ini sering digunakan sebagai bahan penambah rasa untuk sup. Terlebih jika musim dingin, sayuran ini semakin dicari karena bisa sebagai obat flu.
2. Kabocha: Kabocha Squash
Kabocha adalah sayuran sejenis labu, yang juga sering dijumpai di Jepang. Kabocha memiliki rasa yang lebih manis dibandingkan dengan labu. Tampak luarnya kabocha memiliki kulit berwarna hijau gelap,dan saat dibuka kabocha memiliki warna orange di dalamnya. Kabocha biasa disajikan dengan dberi kecap dan gula. Tidak hanya itu kulit kabocha juga bisa dimakan lho ! Selain itu kabocha juga bisa disajikan dengan di goreng, maupun sebagai campuran salad.
Kata daikon memiliki arti "Akar besar" Sayuran ini termasuk sejenis lobak, tetapi rasanya lebih ringan dibandingkan lobak. Sayuran serbaguna ini biasa digunakan sebagai bahan campuran makanan laut, sup, atau campuran oden.Daikon juga bisa disajikan secara diparut sebagai teman santapan ikan bakar, udon, maupun mie soba.
4. Wasabi
Wasabi sudah terkenal di seluruh Dunia, sebagai teman makan Sushi, ataupun sebagai rasa tambahan suatu makanan ringan lainya. Wasabi memiliki rasa panas dan pedas, dengan aroma yang khas. Namun tidak banyak yang tahu wasabi dalam bentuk pasta terbuat dari sayuran bernama wasabi sejenis akar, seperti lobak. Bahkan tahukah kamu, jika pasta wasabi yang sering kamu makan bukan wasabi asli, melainkan campuran lobak, dan pewarna makanan. Hal ini disebabkan oleh budidaya tanaman wasabi yang sangat khusus dan rumit, menghasilkan wasabi memiliki harga yang cukup mahal. Tetapi bagi sebagian orang yang telah mencoba wasabi asli akan mengatakan bahwa wasabi asli memiliki cita rasa yang sangat berharga.
5

. Satsuma-imo: Sweet Potato
Walaupun ubi jalar dapat dijumpai diberbagai tempat di Dunia, tetapi Jepang memiliki perlakuan khusus untuk menyantap ubi jalar ini. Sarsuma-imo ( sweet potato ) sering menjadi bahan makanan utama sebagai makanan penutup, seperti manisan ubi. Ubi ini sangat rendah kalori dan sumber vitamin c yang baik.
Gabo adalah sayuran yang termasuk ke dalam jenis sayuran akar. Gabo sering digunakan sebagai campuran sup, maupun teh. Gabo juga bisa digunakan sebagai obat flu karena memiliki zat besi yang tinggi. Gabo memiliki rasa yang lebih manis dibandingkan akar teratai. Jika dimasak gabo memiliki tekstur yang renyah, bahkan tidk menjadi lunak walaupun dimasak dalam waktu yang sedikit lama.
7. Take no Ko: Bamboo Shoots
Di Jepang, Take no ko atau kita kenal sebagai rebung, merupakan makanan khas musim semi. Rebung ini dapat direbus, atau sebagai bahan makanan campuran dengan daging. Selain itu sayuran ini juga memiliki kandungan protein dan serat yang baik.
Renkon adalah sayuran jepang, yang dapat ditemmukan di hampir semua makanan Jepang. Renkon dapat diolah menjadi tempura, ataupun tumis.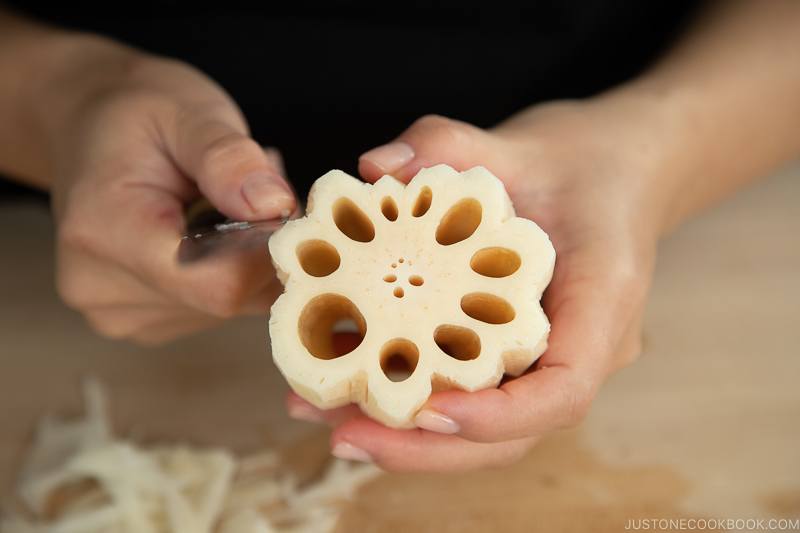 9. Naga-imo: Japanese Mountain Yam
Naga-Imo secara dasar memiliki arti kentang panjang. Naga-Imo memiliki tekstur yang berlendir yang sering digunakan untuk toping nasi ataupun mie, Sayuran ini juga bisa digunakan sebagai bahan pengental dalam masakan okonomiyaki.
10. Shiso: Perilla
Daun shisho memiliki 2 warna, berwarna hijau atau dikenal dengan aojiso, dan daun berwarna merah yang dikenal dengan akajiso. Aojiso juga sebagai campuran salad, sedangkan shisho bisa ditambahkan sebagai campuran nasi.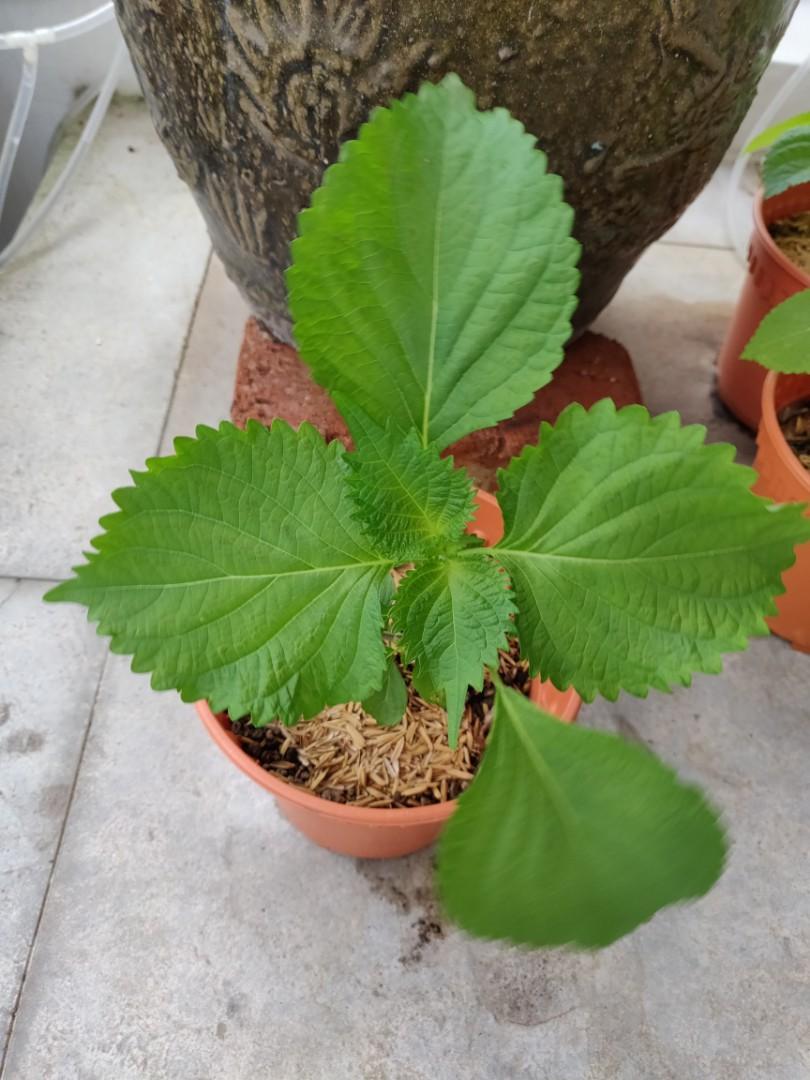 -----
"Extalia Hobbies Toko Anime dan Action Figure Terlengkap di Yogyakarta (Jogja), Indonesia"
"Extalia Hobbies the No.1 Yogyakarta's (Jogja) Anime and Action Figure Shop"