Selain
manga
dengan genre romantis, komedi,
hentai
,
harem
dan lain-lain, di
Jepang
juga ada banyak
manga
yang menampilkan cerita horor dan juga populer di kalangan para pembaca maupun
otaku
. Apa jadinya jika
manga
yang kita baca ternyata memberikan rasa takut? Itulah ciri khas dari
manga
horor, yang memang sengaja dibuat dengan tujuan untuk menakuti pembacanya dengan gambar-gambar dan cerita menakutkan, tidak hanya mengisahkan tentang sosok hantu, tapi juga teror dan hal-hal lainnya.
Beberapa waktu lalu, situs
Goo Ranking
merilis daftar
manga
horor yang diklaim oleh para pemilih akan membuat pembaca tetap terjaga di malam hari. Jika kalian mencari beberapa judul
manga
menyeramkan, maka tidak ada salahnya untuk membaca 20
manga
horor di bawah ini :
1. Jigoku Sensei Nube
karya Sho Makura dan Takeshi Okano
2. Karada Sagashi
karya Welzard dan Katsutoshi Murase
3. Kyoufu Shinbun
karya Jirou Tsunoda
4. Zekkyou Gakyuu
karya Emi Ishikawa
6. Ghost Hunt
karya Shiho Inada
7. Eko Eko Azarak
karya Shinichi Koga
8. Museum : The Serial Killer is Laughing in The Rain
karya Ryosuke Tomoe
9. Misumisou
karya Rensuke Oshikiri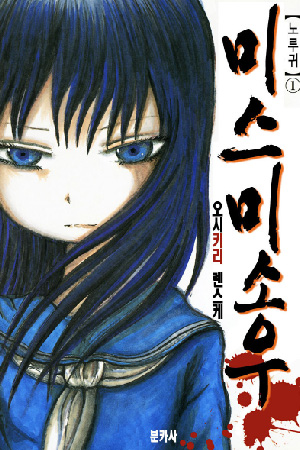 10. Shiyakusho
karya Kishi Azumi
11. Kuchisake Onna Densetsu
karya Kanako Inuki
12. Fuan no Tane
karya Masaaki Nakayama
13. Orochi
karya Kazuo Umezu
14. Uzumaki
karya Junji Ito
15. Shibito no Koe o Kiku ga Yoi
karya Sachiko Hiyodori
16. Zashiki Onna
karya Minetarou Mochizuki
17. Nekojiru Udon
karya Nekojiru
18. Zangekikan
karya Nori Ochazuke
19. Kyou no Hon
karya Motosuke Takaminato
20. Youki Hiden
karya Suzue Miuchi
"Extalia Hobbies Toko Anime dan Action Figure Terlengkap di Yogyakarta (Jogja), Indonesia"
"Extalia Hobbies the No.1 Yogyakarta's (Jogja) Anime and Action Figure Shop"